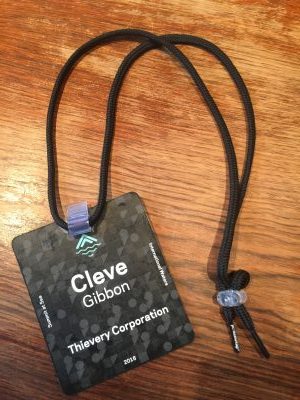 Last week was the first time I was stateside to witness firsthand a US Presidential Election.  Thankfully, this is not a political post.  Instead, I was there to join a gathering of technologists, musicians, entrepreneurs, writers, athletes, DJs, and so on heading out for the final Summit at Sea in Miami.
Nearly 3000 of us left Miami and headed out to the Bahamas for 3 days on the cruise ship Norwegian Escape. The Summit at Sea sessions ranged from politics to economics, technology to music, film to health,  and so on.  The talks were given by industry leaders in their fields of expertise (e.g. Will.ia.m, Quentin Tarantino, Erin Brochwich, Eric Schmidt, Carl Bernstein) and by seriously progressive thinkers.  The biggest takeaway from Summit, and it was rammed home by everyone, was that you got the power.  Ideas abound.   But to execute, well, that's on you.
Summit at Sea Tech Sessions
The majority of the sessions I attended were not technical.  However, there was a lot of talk about machine learning and truly applying it to make insights both accessible and actionable.  In fact, there was a sense of people looking for data to solve  future problems.  From healthcare to finance to commerce, machine learning and AI were the most popular topics in tech discussed.

There was also a lot of tech startups moving beyond point solutions and towards building platforms to manage multiple solutions.  Open platforms to engage broader and more diverse customer bases is the new norm.
And then there was the move beyond bitcoin as technologists seek alternative uses case for blockchain outside of finance.  I saw two challenges here: firstly the lack of business use cases and secondly, the conversation was dominated by technologista around blockchain.  I definitely see this changing over the coming year, but would love to see it accelerate in that direction to really see these ideas take shape.
Although that was the last Summit at Sea (images), the Summit Series lives on.  I was just glad to be a part of that and look forward to future events.