I think about food a lot. Then I stumbled across this amazing WSJ podcast featuring the renowned food expert Emily Broad Lieb. She shares some seriously disturbing facts about food waste:
330 billion pounds of food waste hits US landfills every year
10% of greenhouse gas emissions are from food waste rotting in landfills
In the US, up to 80% of water is used by agriculture to grow food, and 20% of that is wasted. 
Globally, 35% of the food we produce is wasted 
That's a lot of waste. I loved the way Emily humanizes these facts. Say tomorrow you go food shopping and fill three bags. As you leave the store you throw one of those shopping bags directly into the trash. It's going to end up in there anywhere, so why not just cut to the chase. Welcome to the food waste problem.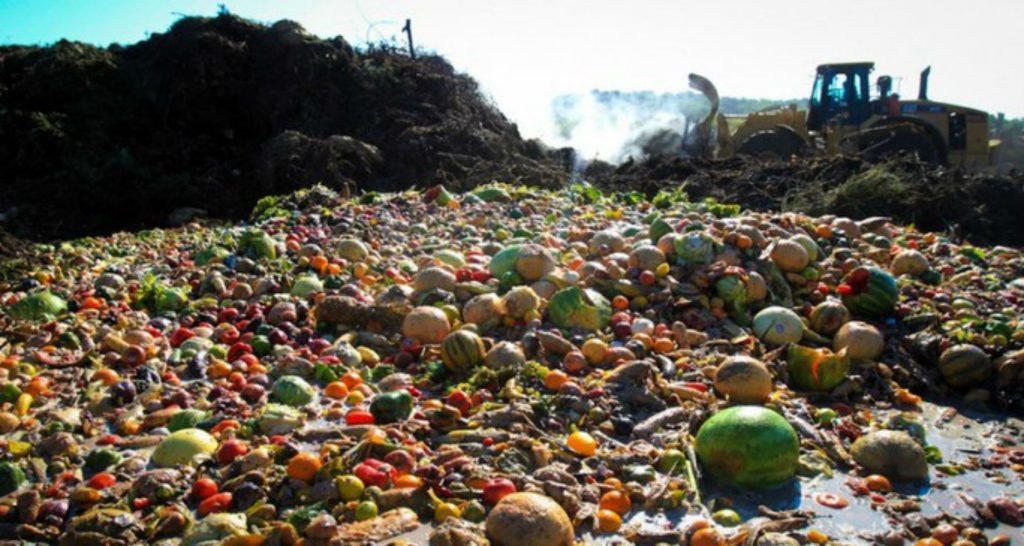 More problems
Food donation is not easy. Restarants, food retailers and manufacturers have plenty of excess food (supply) and their are lots of food-insecure Americans (demand). However, we cannot feed hungry Americans. If donation were easy, then there is enough food waste in the US to feed every hungry American. Instead, it's easier toss the food into the trash, which ends up generating greenhouse gases that damages our planet whilst leaving Americans hungry.
And then there is the best before eat (BBE) label on food. In the early days, BBE was used as an indicator of food quality and freshness. However, over time we have come to use it as a safety date. If these cookies as past their BBE date, will it harm me? That's was never the intent behind BBE. Instead, BBE signals that these cookies are going to taste a little stale. Fun fact is that very few foods will put us at risk when they pass their BBE date. But we are where we are. Emily is pushing for two food label dates: BBE (quality and freshness) and Safety. That's smart.
What about you
Back to the statistics. Personally, they are quite hard to read. But guess what, the average person, you, will read them, agree it's bad, but take zero action to improve them. Why? Because we're human. Hyperlocal, selfish, financial motivated in our decision making. The decisions we make tend to have a (hopefully) positive immediate and tangible impact on our close family and friends. Seldom are our decisions driving big global agendas.
However, if someone could show consumers that by reducing their food waste it would save them $1,500 per year then that is more likely to lead to a sustainable behavioral change than simply learning that 10% of harmful methane is from food rotting in landfills. And if we went one step further to help them do this, then that would truly be making it real.
Some solutions
There are many innovations to address food waste. Indusry award shows have entries where:
A freshness system that educates people on how best to group fruits and vegetables with a similar maturity timeline. This can be used within the home and more importantly by grocery stores to keep food fresher for longer
Composting home devices that turn food waster in a soil and/or biodegradable substances that can be recycled
Recycling the off cuts from fruits that manufacturers can use to create clothing from, thereby achieving full circularity
Labelling system that highlights which items are new vs old within your fridge
So, all great ideas and hopefully something we can integrate into our everyday. But food waste remains a problem. Keep an eye on what you waste. It doesn't have to be 1 out of 3 bags of shopping.