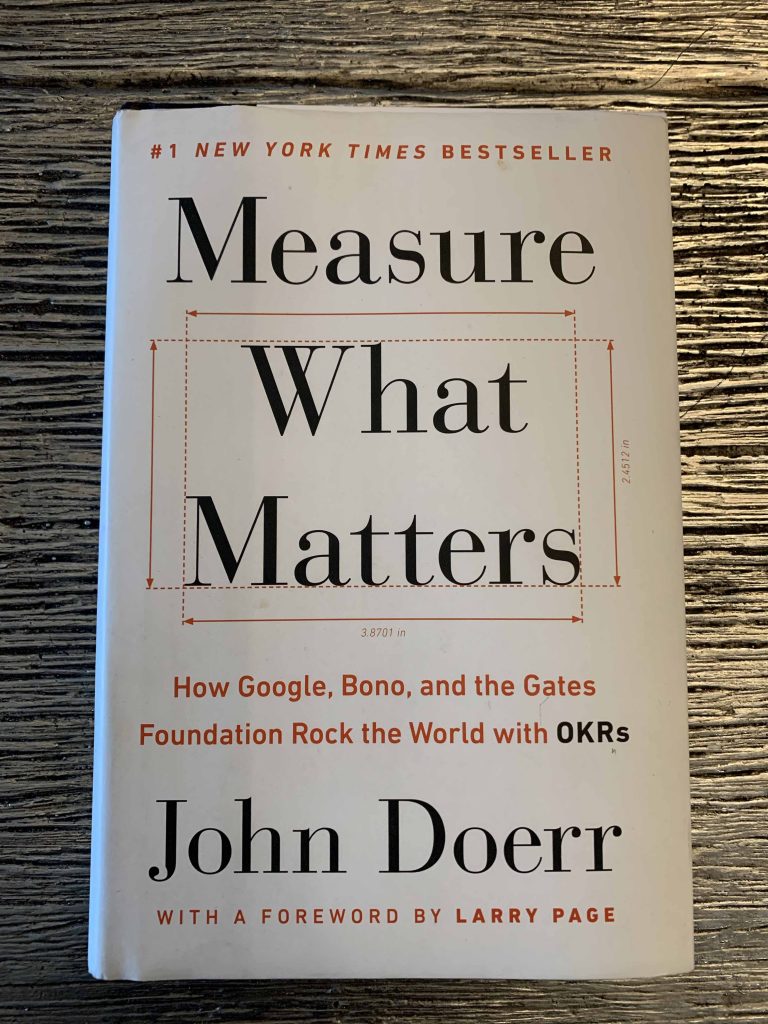 So I read Measure What Matters. It was awesome. The book outlines a goal setting system that scales from small projects to the large programmes of work. Started at Intel, popularised by Google, Objective Key Results (OKRs) are widespread from Bono to Bill Gates. Today, OKRs are a proven approach to operating excellence that focuses teams to measure what matters.
My recommendation for anyone, particularly in managerial or leadership positions to read the book. It's an example-driven, people-oriented account of how to bring order out of chaos.
Objective Key Results
The model is simple. Objectives define what we seek to achieve. They are directional. Sometimes aspirational. But always clear and concise in their description.
Key results are how to achieve objectives. They have concrete steps to success. Always specific, measurable actions, and within a set time frame.
Time for example. Here is a 4 year OKR from YouTube set back in 2012. It was further broken down into a set of rolling, annual objectives and quarterly, incremental key results.
---
OBJECTIVE
Reach 1 billion hours of watch time per day by 2016
KEY RESULTS
Search team + Main App (+XX%), Living Room (+XX%)
Grow Engagement and gaming watch time (X watch hours per day)
Launch YouTube VR experience and grow VR catalogy from X to Y videos
---
Plans, Progress and Problems Report
OKRs are your target and steps to get there. However, you still need to continuously track progress towards success. Weekly checkins with your teams are important. And that's when I realised what was missing. Let me explain.
Back in 2013, I shared the power of PPP reports for effective communication of problems and progress against a plan. Plans needs clear targets, however, these were always difficult to standardise on.
But what if OKRs are the plans (objectives) with the milestones (key results). Combining OKRs with PPP reports, we suddenly have an framework to track progress and problems against clear plans, or OKRs.
There is definitely a bit of trial and error going on here, but I think it worth a try. So I decided to put this into action. Give me a quarter and I'll share whether they are a match made in heaven, or not.
Summary
OKRs are simple but effective goal setting system. The simplicity comes from the investment in time and people to write good OKRs. They should not be delivered from on high (directors) to the little people (doers) with consultation. Instead, OKRs writing requires pro-active engagement of top-down and bottom-up thinking.
PPP reports provide a great vehicle to track and report progress against OKRs.